A travel/photo blog: Cambodia Part 2: Get out of town.
June 17, 2016
There's so much going on in and around Siem Reap, but I highly recommend taking the time to venture out!
If you do venture out of Siem Reap and take a day trip to a
remote temple, you will be greatly rewarded. The tourist numbers are
drastically lower and there is a real feeling of 'place' as you soak in your
isolated location.
Here it is in brief:
My personal favourite is the stunning Beng Melea ("Lotus Pond") . It's only
an hour away and has a captivating jungle atmosphere. Uncleared and totally chaotic, I was lucky that in my first visit I was able to clamber through the place like I was in an adventure movie - and it was a spectacular experience. Now they have finished all of the boardwalks so it's a much safer journey through, but you really miss out on the awesome bits, as they are no longer accessible. It remains a firm favourite, but I still bask in the glow of that first visit….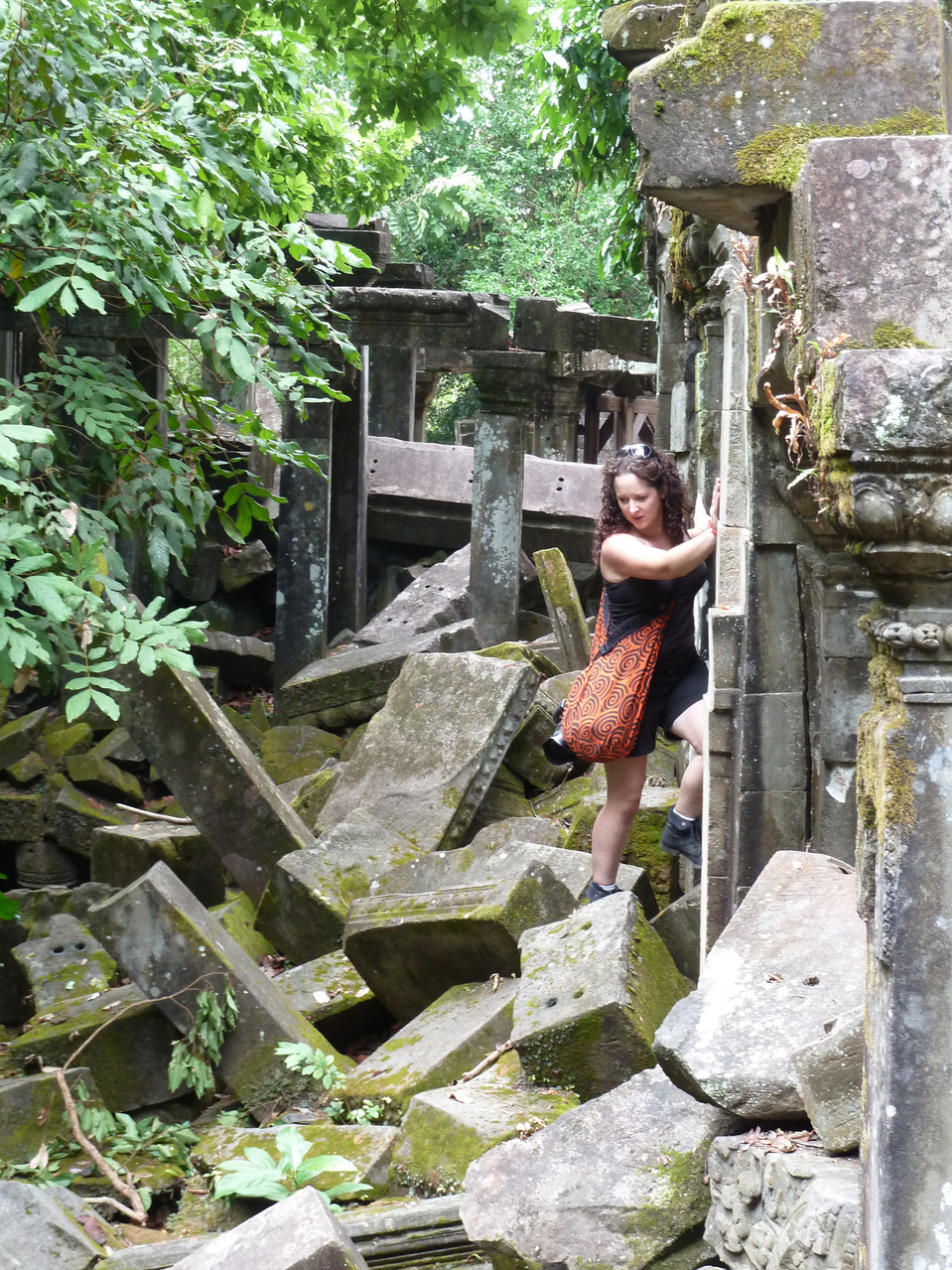 Koh Ker ("Island of Glory") includes a pyramid, and is hidden in a distant forest location 130km out of town. To my delight, the pyramid has recently had a new and improved stairway installed, offering an opportunity to perch atop an ancient structure and take in the 360° view. I was up there in a flash.
It has only been accessible since 2004 and you will most likely get the place to yourself, along with some local people, dogs, frogs and ducks. Because archaeological studies were destroyed by the Khmer Rouge and not much is known, the Koh Ker group has an enigmatic feel. This forest is also a minefield which is being cleared, so don't wander off the track!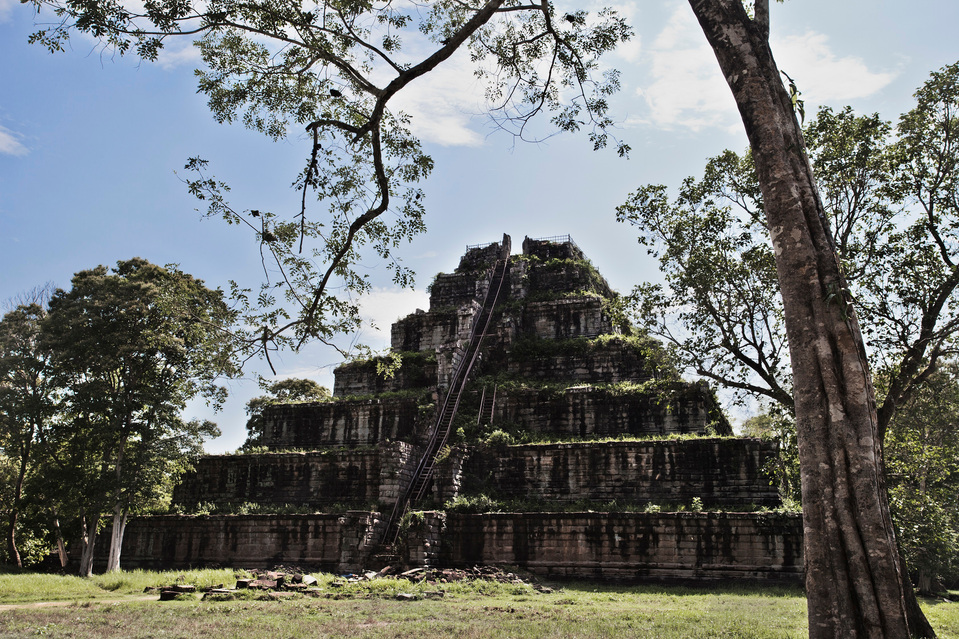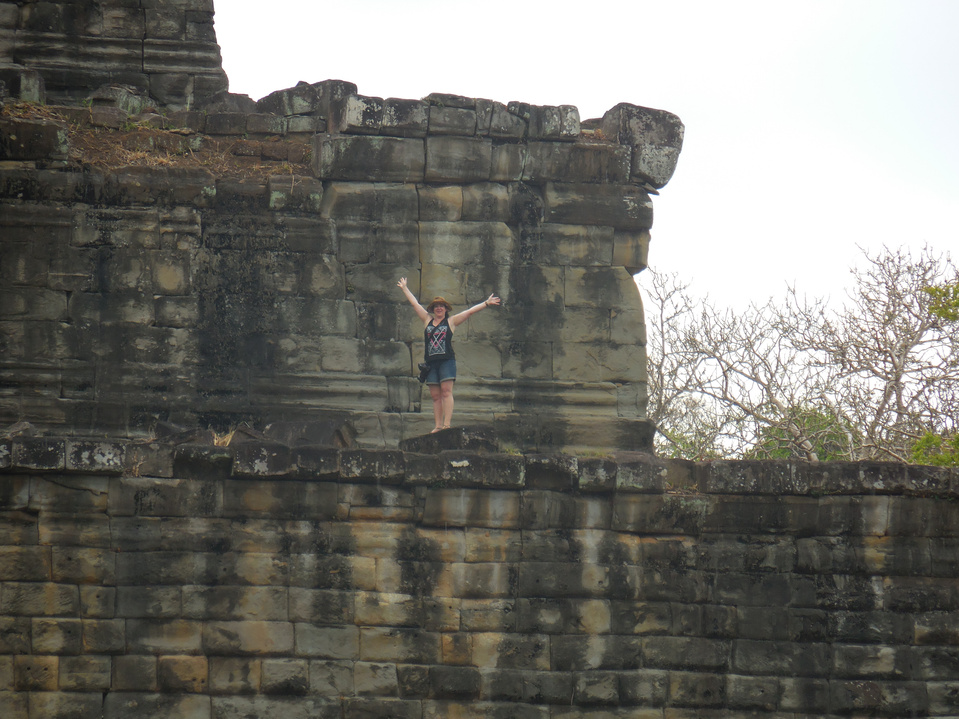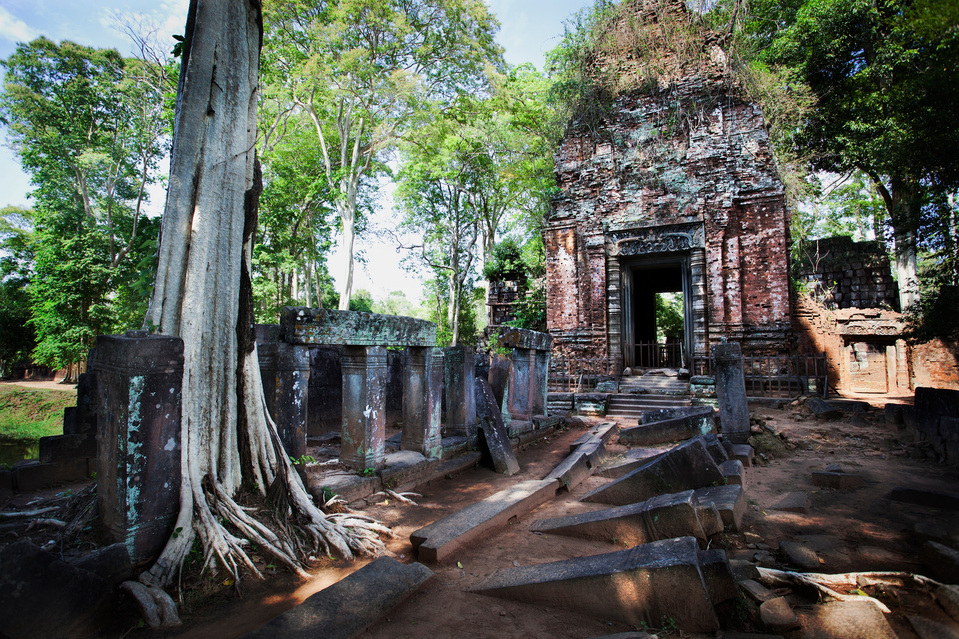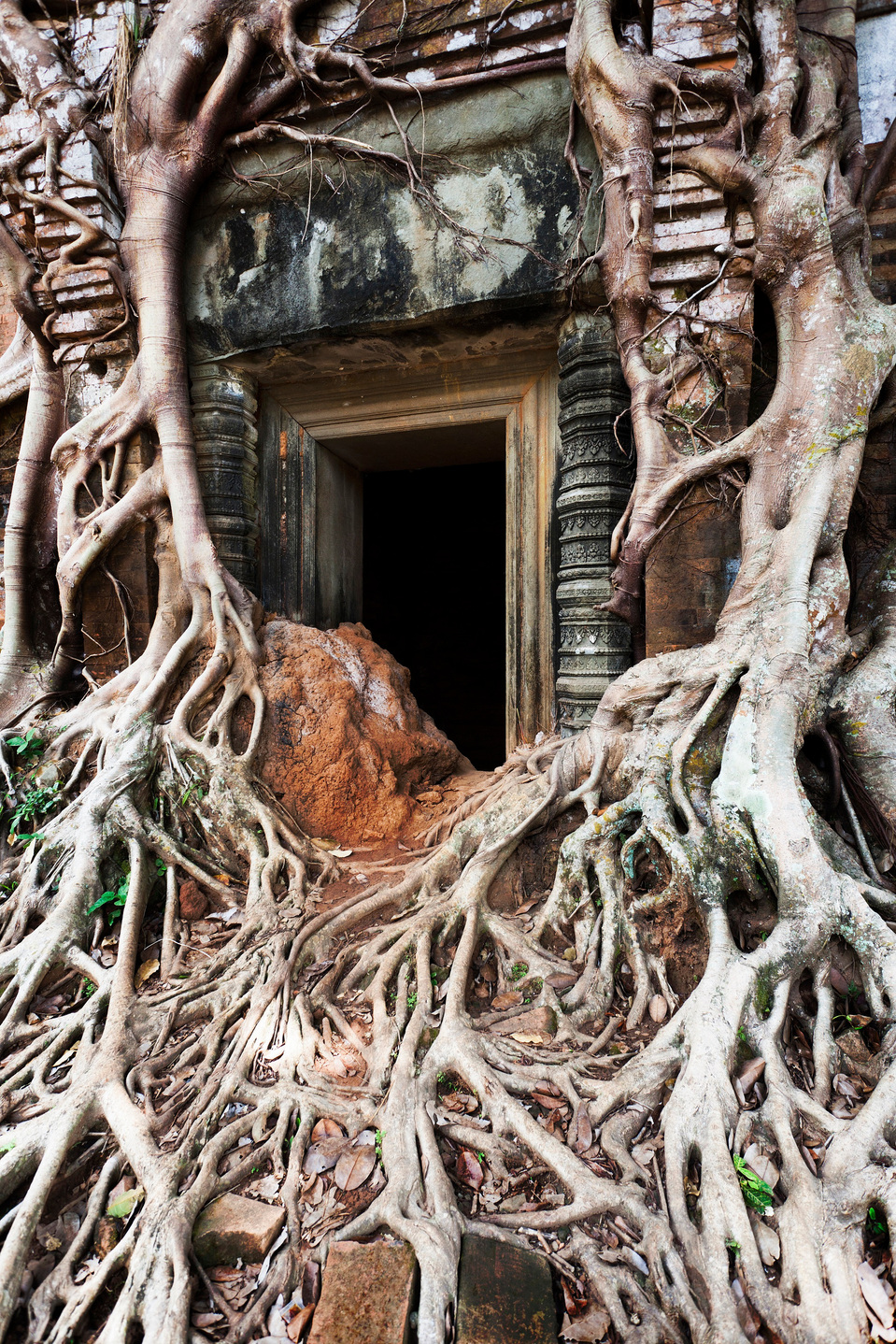 Even further out again, and a recent personal discovery during my second visit is Preah Vihear, perched upon a cliff top and straddling the border of Thailand. There's not much else around here, and you really feel like you're far from home, especially looking over the edge of the cliff back down into Cambodia with one tiny little village in the distance. This temple has been fought over by the two countries (it has since been declared as Cambodian turf), but although it still has a presence of soldiers, it is now safe to visit.
Regardless of size and location, every temple ruin has a captivating presence. Sacred spaces that still emanate a spiritual aura; it's hard not to sense it.
A full day trip out to another Cambodian city, Battambang, gave us a quick look at the Khmer Rouge killing caves up on a mountain, where Khmer Rouge soldiers murdered their victims by pushing them off a ledge down into a cave. It is here that you can see a collection of skulls on display.

Later, we went for a ride on the famous Bamboo Train (norry), one of the funnest things ever! It's an exhilarating ride along a warped and twisted rail line atop a bamboo platform powered by a motorbike motor. A two way line, the norry with the least load gets disassembled to let the other past, then reassembled again to continue on. If you get a free run, you can get to speeds that make you feel like your teeth are going to fall out. A quick hang out with the local kids before the return trip provides entertainment, as they make grasshoppers and jewellery for you out of leaves. It has been rumoured for quite a while that the Bamboo Train might cease to run, due to commercial rail works, so if you get the chance to experience it, don't pass this one up, it's a must!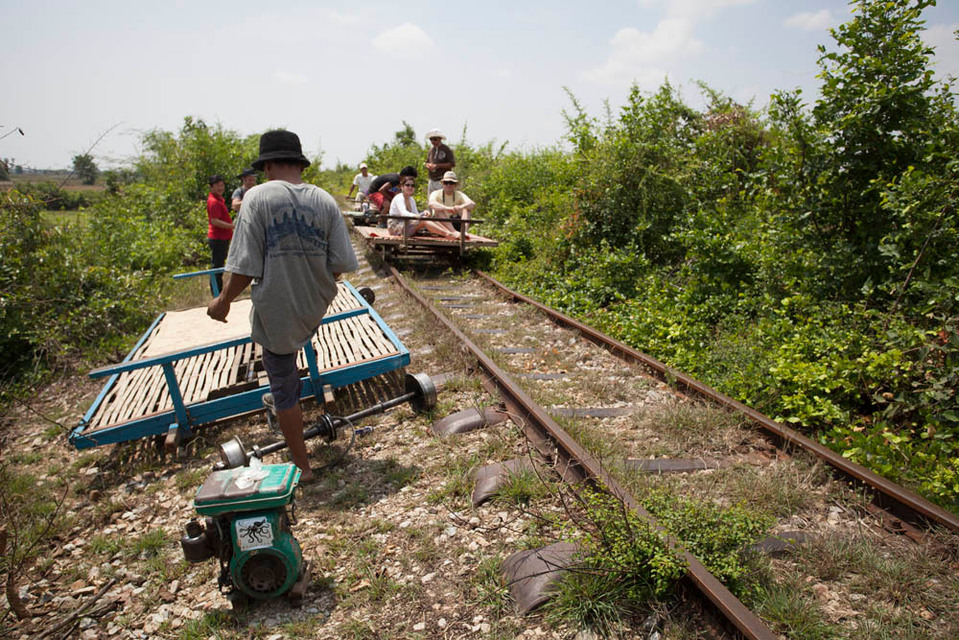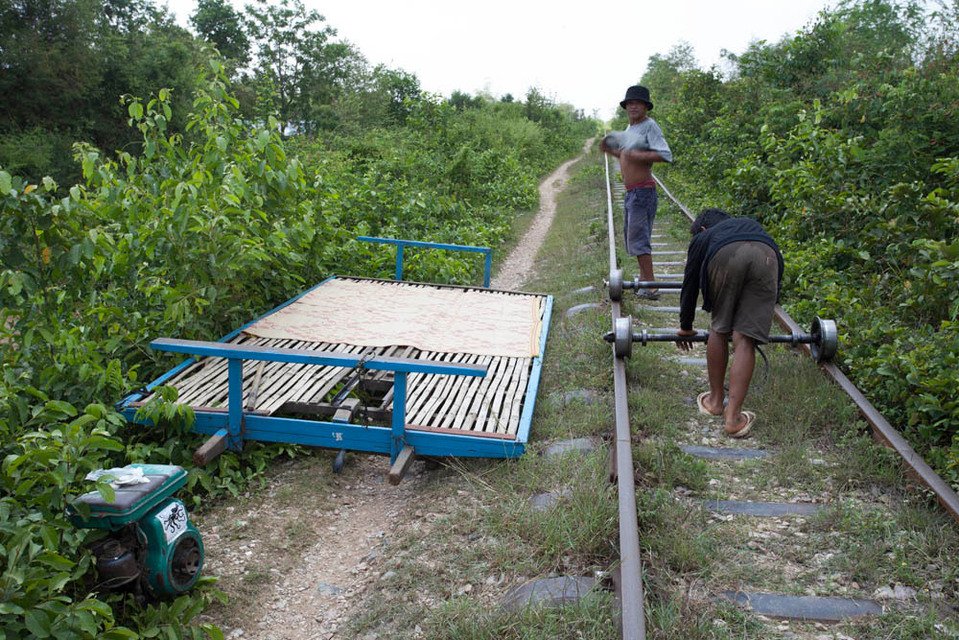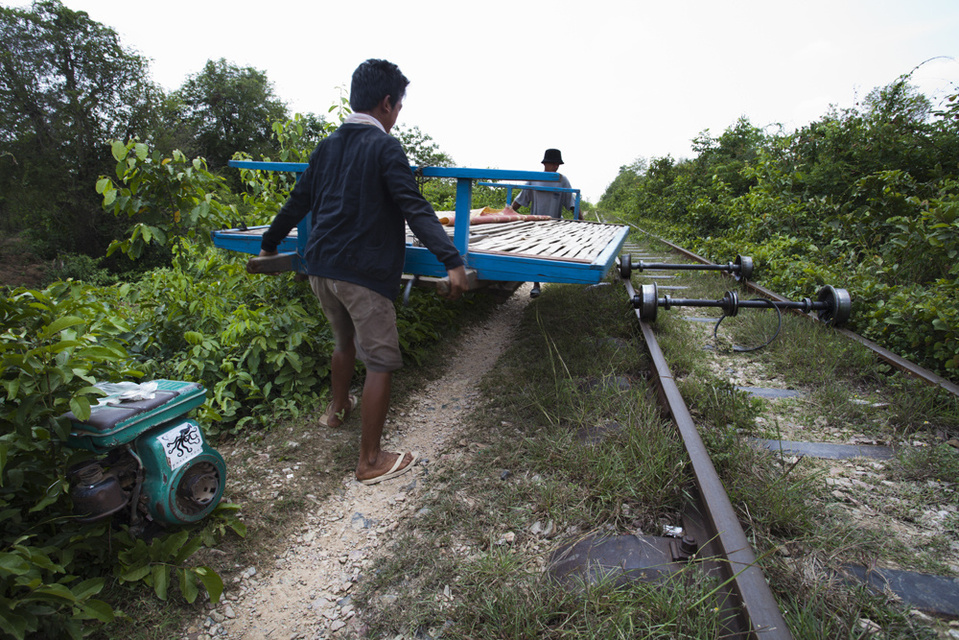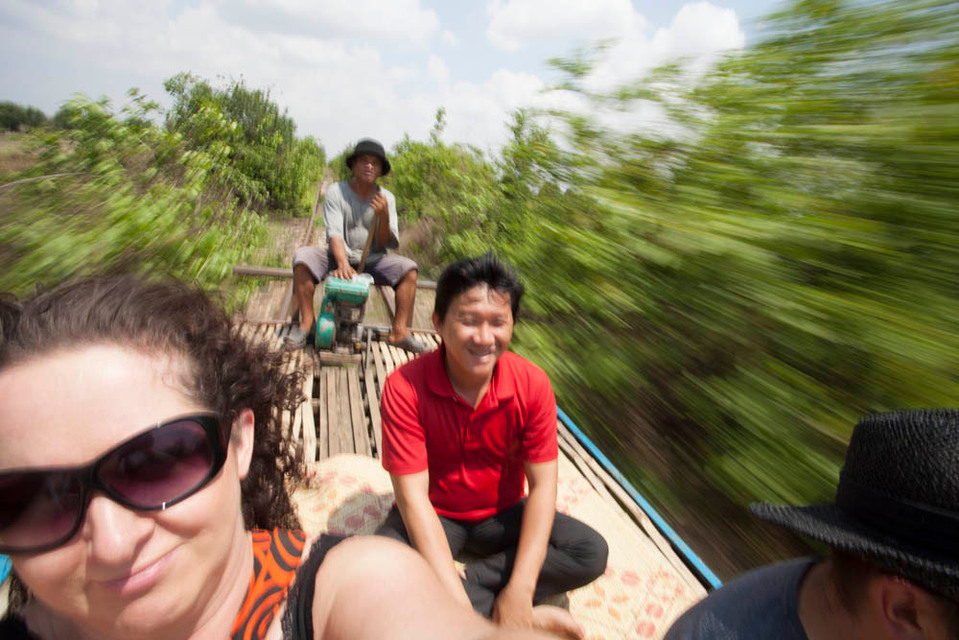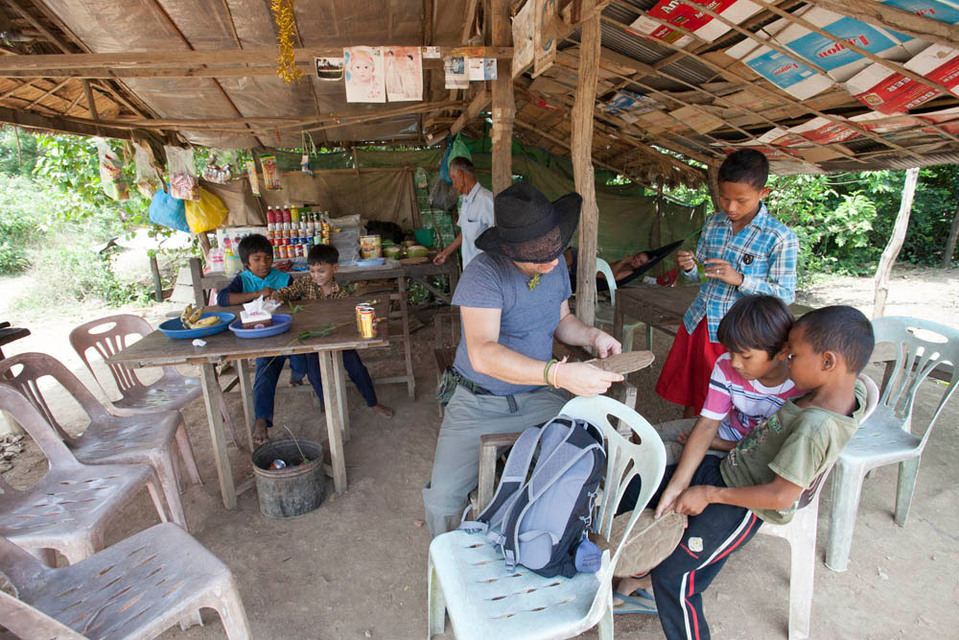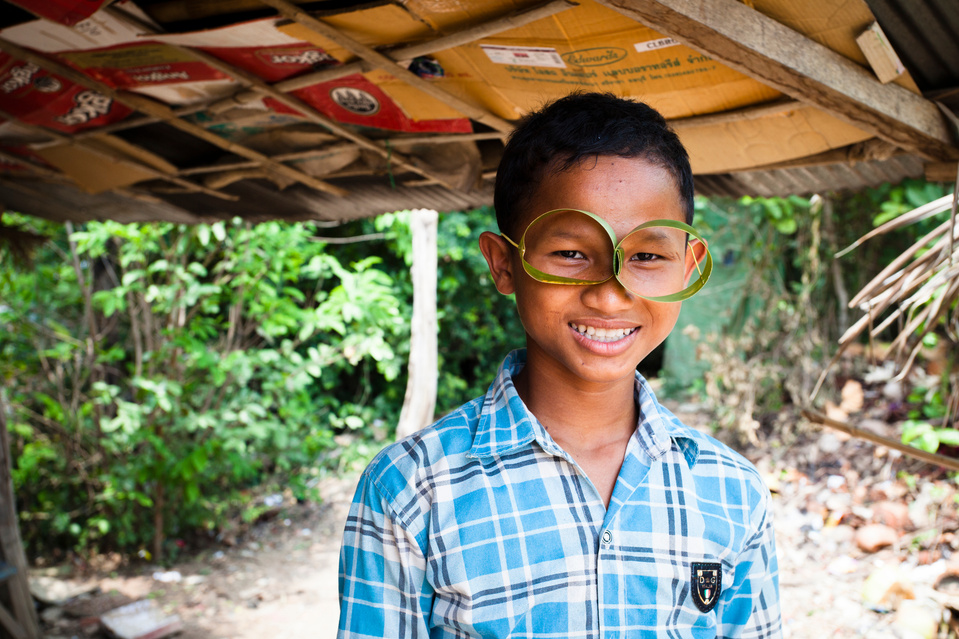 I saw many changes between my first and second visits to Siem Reap, which were only three years apart. Tourism is embraced more than ever, so the whole place was busier and the small town charm was disappearing ever so slightly.
Recovering from the past and open to the world, Siem Reap is an exciting and friendly destination with abundant opportunities for new discoveries.
What are you waiting for? Pack those cameras and go…