A travel/photo blog: Cambodia Part 1: In and around Siem Reap
June 21, 2016
A photographer's and history buff's dream, Cambodia is rich in culture, history, tragedy and some of the most famous and inspiring
architectural ruins to ever imagine rambling through. The town of Siem Reap
plays host to visitors of the legendary ruins of Angkor, a vast UNESCO World
Heritage site. One of the world's most famous temples, Angkor Wat, sits at the
heart of the Angkor Kingdom and is also the mascot of the country's flag.
I have visited this incredible area twice so far. No
amount of rummaging through forums and reviews on the internet, studying maps
and images, or reading about the experiences of other travellers can prepare
you for this multi layered, fascinating destination.
Before I begin to share my other thoughts, let me
just get Angkor Wat itself out of the way. Yes, of course you will go there
(why else are you visiting?), and while you are there, you should endeavour to
climb to the very top - the inner sanctum. Even for the non-religious traveller
like myself, it is a most serene and reflective place, and quietly demands the
respect that it so deserves.
Siem Reap town itself is a hustle and bustle of
craziness, with all manner of weird and wonderful things passing by on the
street. The Old Market Area is the main tourist hub, full of shops and restaurants, and the famous (or I dare say,
soon to be infamous) Pub Street is as
western as you can get in a place like this, but is a soft landing for a new
tourist. Sivatha Road provides a passing parade and fun photo opportunities: live
animals off to markets to become dinner; a stack of mattresses precariously
perched on the back of a motorbike; or the most common sight of all - motorbikes
carrying entire families, quite often with babies almost dangling off the side,
held on with one arm and lacking in any form of protection.
I will not suggest any particular spots for
photography, as they are everywhere and provoke your own exploration. I would
however, like to share just some my favourite
things to do, in brief:
Explore the local temples by bicycle.
It's an eight kilometre journey from the centre of
Siem Reap to Angkor Thom (just past Angkor Wat), so convince a remork (tuk-tuk)
driver to transport you and your bicycle to the South Gate of Angkor Thom. When
you enter the famous South Gate, you can carry your bike up to the left and ride
along the ancient wall. This is a serene and pretty forest track and no one
else will be there but you (until you tell everyone else and it will no longer
be our secret). Not only will you enjoy space alone to reflect, beautiful views
and a bonus temple along the way, but when you eventually arrive at West Gate,
it will offer the chance of amazing photos with a minimum amount of human
interruption.

Head back in to explore many other famous sites,
including the Bayon temple with its famous stone faces. Journey out through the
Victory Gate to the surrounding areas
and discover many more ancient sites, including Ta Prohm temple, of Tomb Raider fame.
There are photo opportunities galore. Take a GoPro
along for the ride too.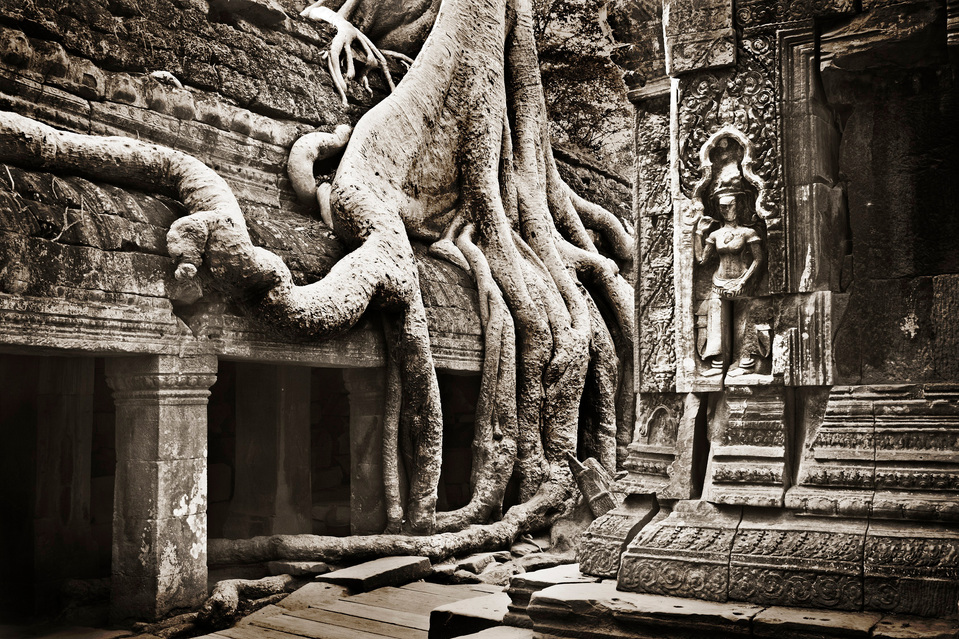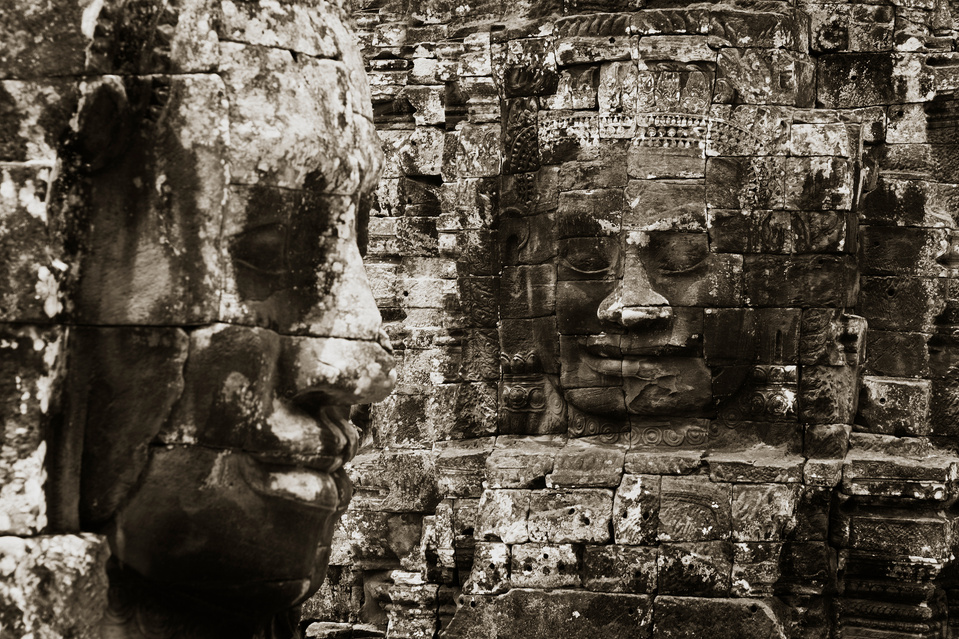 Explore the surrounding
areas by Quad Bike.
Beautiful little palm lined villages can be
discovered out of town, and you can access these by doing a full day Quad Bike
tour, one of my favourite things to do (I have done it on both visits, just to
make sure I love it). I feel that it is controversial and can come with environmental
concerns, but if you are respectful, it is fine.
The idyllic looking villages teem with happy children
that rush out to greet you, as they are seldom visited, but the chance of
almost running down a chicken as it darts across your path is high.
Great portraits of the locals are possible in the
villages. This is a high action day, so get your GoPro ready again for this
ride too.
Fascinating fishing villages on the Tonle Sap lake
offer a different vibe, are within easy reach of Siem Reap, and the further you
go the less tainted they are by tourism. The floating village of Chong Kneas is
the closest, but might leave a sour taste, as it is being so exploited. Their
shanty, floating tin shed houses have flat screen TV's though, so they are
exploiting you and your dollars right back.
The stilt village of Kompong Pluk,
a bit further out of town and with very few tourists at any given time, is a
thrill to visit in the dry season when you can cruise down the usually
underwater main street. Here, you can make instant friends with the local kids
while marvelling at their houses, way up in the air.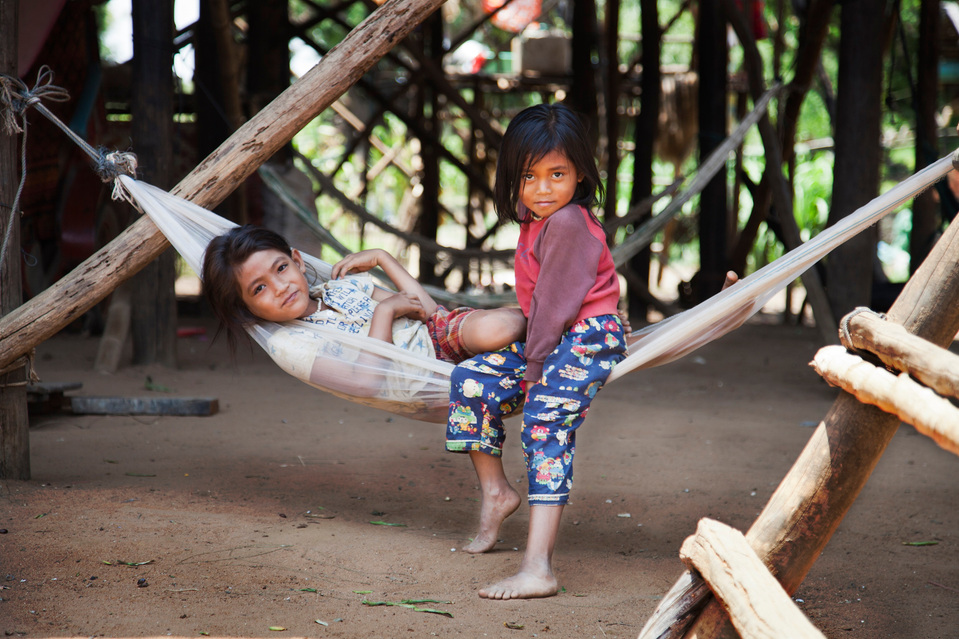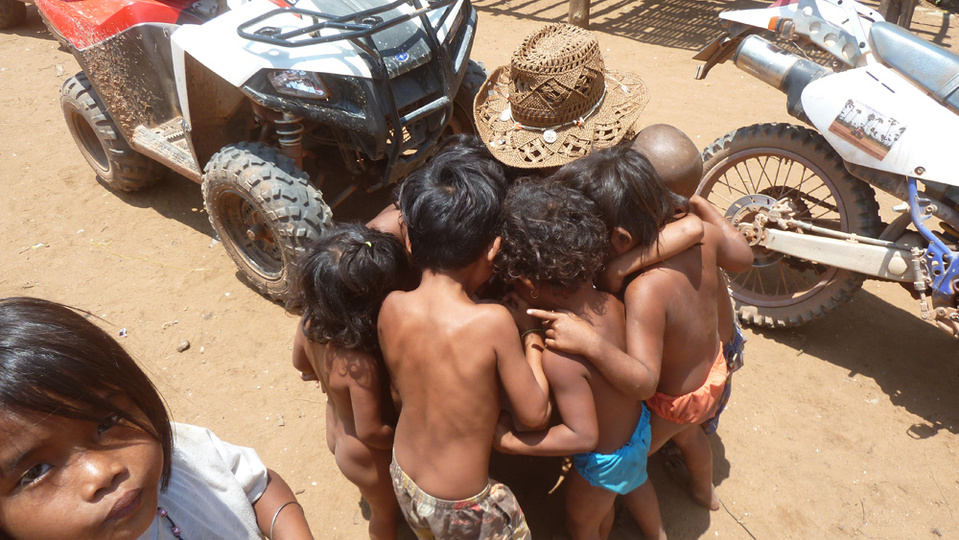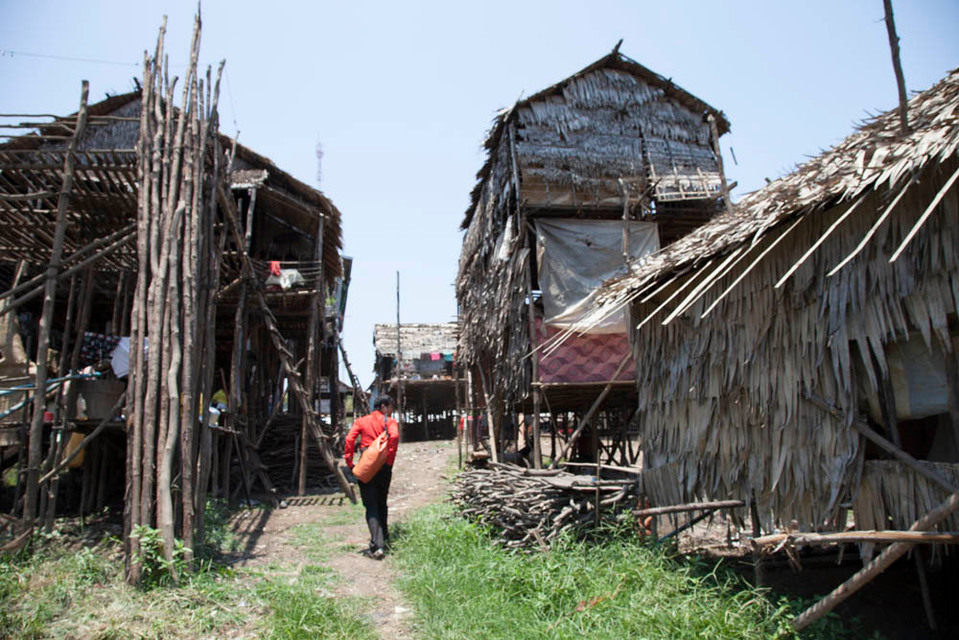 Next - Part 2: Get out of town.